You must allow cookies and JavaScript for a proper shopping experience.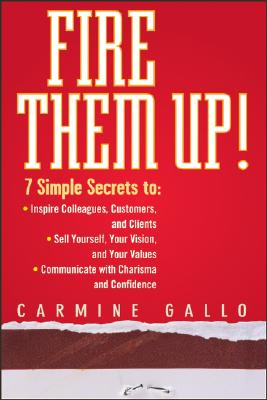 Price: $3.46 USD
Publisher: Wiley : 2007-09-24
Seller ID: 0470165669-3-19851481
ISBN-13: 9780470165669
Binding: Hardcover
Condition: Used: Good
---
Fire Them Up will give you the astonishing communication skills that will help you enjoy more successful and fulfilling relationships with colleagues, clients, employees, or anyone else in your personal or professional life. It is full of stories and tactics from some of the world's most influential people. More than two dozen of today's most inspiring business leaders share their secrets including men and women who run The Ritz-Carlton, Google, Travelocity, Cranium, Cold Stone Creamery, Gymboree, 24-Hour Fitness and many other big-name brands. The book reveals seven simple secrets distilled ...
View More...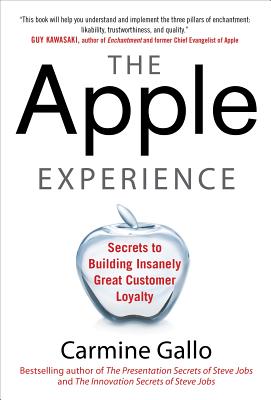 Price: $3.47 USD
Publisher: McGraw Hill : 2012-03-29
Seller ID: 0071793208-3-27536575
ISBN-13: 9780071793209
Binding: hardcover
Condition: Used: Good
---
Praise for THE APPLE EXPERIENCE "There are three pillars of enchantment: likability, trustworthiness, and quality. The Apple experience is the best modern-day example of all three pillars. Carmine's book will help you understand and implement the same kind of world-class experience." --Guy Kawasaki, author of Enchantment and former chief evangelist of Apple "Carmine Gallo explains beautifully and simply just what makes the Apple retail experience so successful. No matter what kind of business you are in, there are insanely valuable lessons in this book " --Garr Reynolds, author of Presentatio...
View More...