You must allow cookies and JavaScript for a proper shopping experience.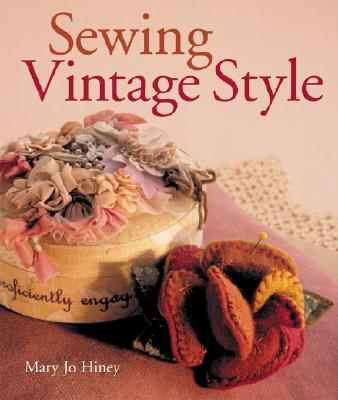 Price: $12.45 USD
Publisher: Sterling/Chapelle : 2003-05-01
Seller ID: 080692697X-11-27144193
ISBN-13: 9780806926971
Binding: hardcover
Condition: New
---
A keepsake in its own right, this beautifully designed and illustrated volume shows how to recycle precious textile fragments of the past and transform them into tasteful treasures for today. Master a range of needlework techniques, including crazy quilt, trapunto, pin tucking, monogrammed embroidery, redwork, and cutwork. Vintage projects range from an embroidered sundress to an organza pintucked pillow.
View More...
Price: $3.72 USD
Publisher: Schiffer Publishing : 1997-06-04
Seller ID: 0764301977-3-25525081
ISBN-13: 9780764301971
Binding: Paperback
Condition: Used: Good
---
Bebop back a little, to post-war America, crinoline, and big flowers with one of the most widely published authors on vintage fashions. Predicting doubling values, she's advising that collectors get a jump-start now, snatching up those snug-bodiced, full-skirted dresses, sheath gowns, clear plastic evening shoes, peddle pushers, Capri pants, fun flowered and feathered hats, Grace Kelly-style formals, flattering bathing suits, and even paper dresses. To help with the hunt, there's an up-to-date value guide for couture designers, along with a forecast of what fashions from the 1970s forward migh...
View More...