You must allow cookies and JavaScript for a proper shopping experience.
Price: $4.02 USD
Publisher: The Johns Hopkins University Press : 1993-04-01
Seller ID: 0801845629-3-27052329
ISBN-13: 9780801845628
Binding: hardcover
Condition: Used: Good
---
For the nearly three million Americans who live with rheumatoid arthritis--and the 200,000 more who this year will learn they have the disease -- Living with Rheumatoid Arthritis offers practical and usable answers to the questions of everyday life. The authors provide clear explanations of the causes, diagnosis, and treatment of the disease, and why medication, joint protection, physical activity, and good nutrition are essential components of care. They describe specific ways -- including safe and effective exercises -- to cope with pain, stiffness, and fatigue, as well as emotional response...
View More...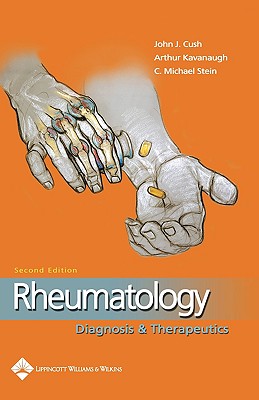 Price: $35.48 USD
Publisher: Wolters Kluwer Health : 2004-11-16
Seller ID: 0781757320-11-25689323
ISBN-13: 9780781757324
Binding: Paperback
Condition: New
---
This completely reorganized and updated resource delivers concise, comprehensive, and authoritative coverage of all aspects of clinical rheumatology with information relevant to both the trainee and experienced practitioner. Three well-organized sections Diagnosis, Rheumatic Diseases, and Pharmacopeia for Rheumatic Diseases address diagnosis and management for a range of adult and pediatric rheumatic disorders, including those of idiopathic, infectious, reactive, inflammatory, autoimmune, degenerative, and mechanical origin. "This quick-consult covers the full scope of rheumatologic diagnosis ...
View More...